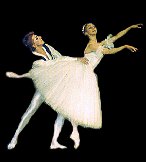 Yaroslavsky sq., 1
Chelyabinsk, Russia
454000
Ph. (351) 233-87-63,
233-53-57

The theatre repertoire:

Among the titles in a playbill a theatre has "Snowmaiden" by N. Rimsky-Korsakov, "Rigoletto" by J. Verdi, "Bohemia" by J. Puccini, "Figaro's Wedding" by V. Mozart, "Eugeny Onegin" by P. Chaikovsky, "La Traviatta" by J. Verdi, "A Fairy Tale of Tsar Saltan" by N. Rimsky-Korsakov. The spectators can watch ballets "Swan Lake"and "Nutcracker" by Chaikovsky, "Giselle" by A. Adan, "Anyuta" by V. Gavrilin, "Don Quixote" by L. Minkus, "Arabian Nights" by F. Amirov etc.

The chief producer: Georgyi Miller

The chief conductor: Sergey Ferulev
The date of foundation:

September 29, 1956.

The construction of the theatre building began in 1937. It was designed to house the music and drama theatre, but World War II interfered with the intention and the newly erected building was occupied by the Moscow plant Kalibr which produced military equipment. Only 10 years after the end of the war true owners - actors, actresses, musicians, artists - entered the theatre building.